SMART ATTENDANCE AND TRACKING SYSTEM (SMATS)
SMATS is a user-friendly, effective and powerful system that provides smoothly integrated automated access control, attendance, real-time people tracking, personnel (students, employees, etc) management, reporting and more.
SMATS eliminates manual process of attendance records and automates the whole process of attendance records from collecting data until reporting as well as visualizing the output. The system is also capable of tracking people movement and restrict the personnel for entering and exiting any restricted area or facility by creating virtual geo-fences.
The system is powered by four components:
SMATS All-in-one Access Control Turnstile or Stand-alone Terminal
SMATS Hybrid RFID Tags (Employee, student, visitor, etc)
SMATS Long-range RFID Readers & Antennas
SMATS Integrated People Access Control, Attendance & Tracking Software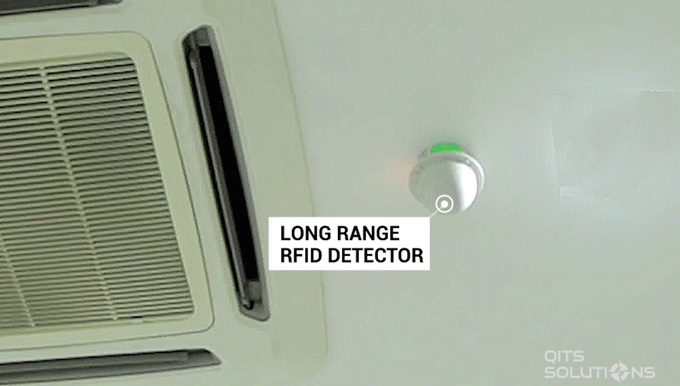 LONG RANGE RFID DETECTION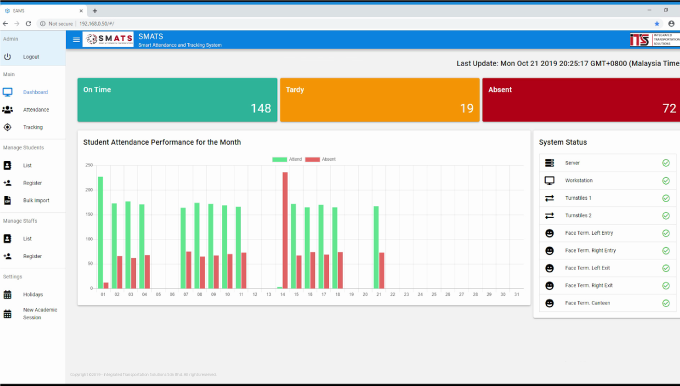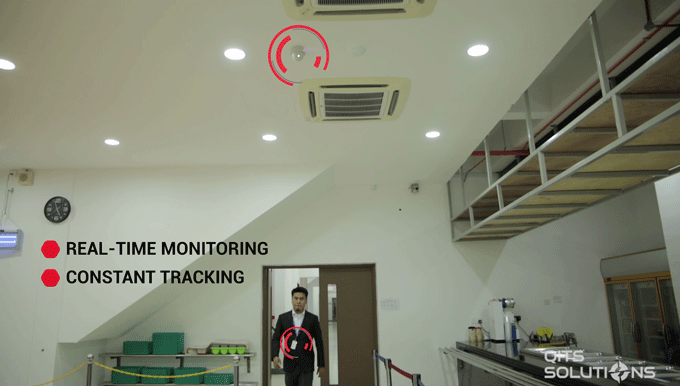 REAL-TIME MONITORING & CONSTANT TRACKING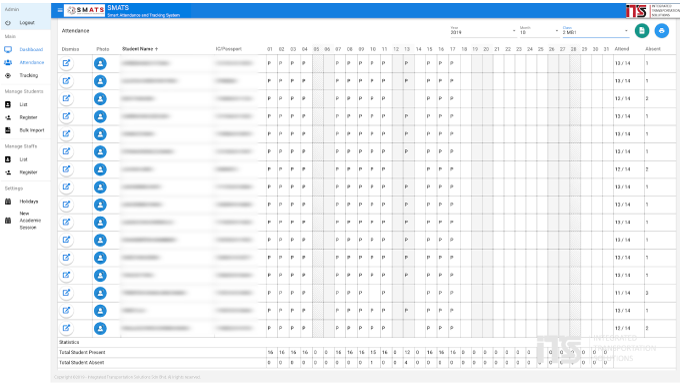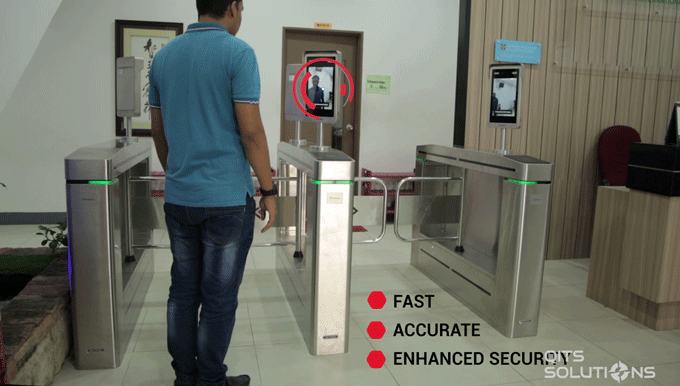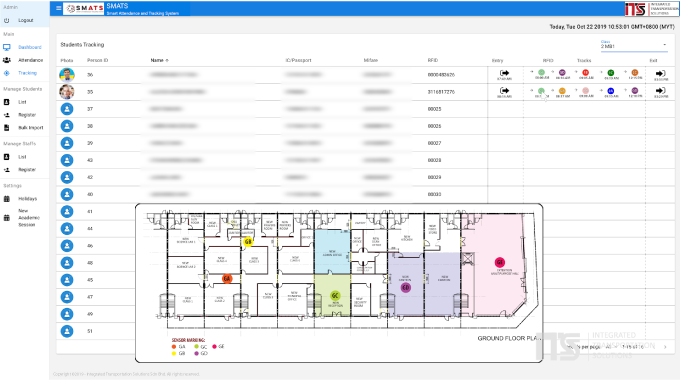 All-in-one (face recognition, RFID card and thumbprint) access control turnstile or terminal
Verified and record when an employee entered and exited a floor or area
Fully automated attendance system with data analytic
Automatically and visually track and locate personnel on the floorplan
Real-time view personnel or employee or visitor monitoring movements
Long-range tracking and monitoring (up to 200m radius)
Easy-to-use tracking interface with virtual geo-fences
True insight of employees or personnel movement
More privacy than camera for tracking
More cost-effective than camera in terms of initial and maintenance cost
Reduce significant security costs without having to pay more security personnel
Save overpaid time, theft, and accident prevention
Versatile & powerful software that can be customized to meet specific needs
School / Commercial Building / Factory access control
Automated attendance records for students / employees / personnel
Track personnel or employee movement automatically
Real-time 24/7 monitoring sensitive area
Geofences sensitive areas
Worker Tracking in construction area
Track patient movements (at hospital)
Help visitors or patients navigate the hospital
Find missing employees or personnel during emergencies
Continous operational improvement initiatives
Boost workplace safety