INTEGRATED WEIGH-IN-MOTION SYSTEM FOR AUTOMATED DATA COLLECTION AND DIRECT ENFORCEMENT
The Integrated Weigh in Motion (i-WIM) system by ITS is a state of the art technology for high-speed weigh-in-motion system. It complies and exceed international standard criteria for traffic enforcement and data collection. i-WIM is used for traffic data collection, real-time continuous monitoring, and direct enforcement.
The ITS i-WIM system is a patented technology developed through years of intensive research and development. The system was developed by having accuracy, reliability, comprehensive, user friendly and integrate-ability as its core element.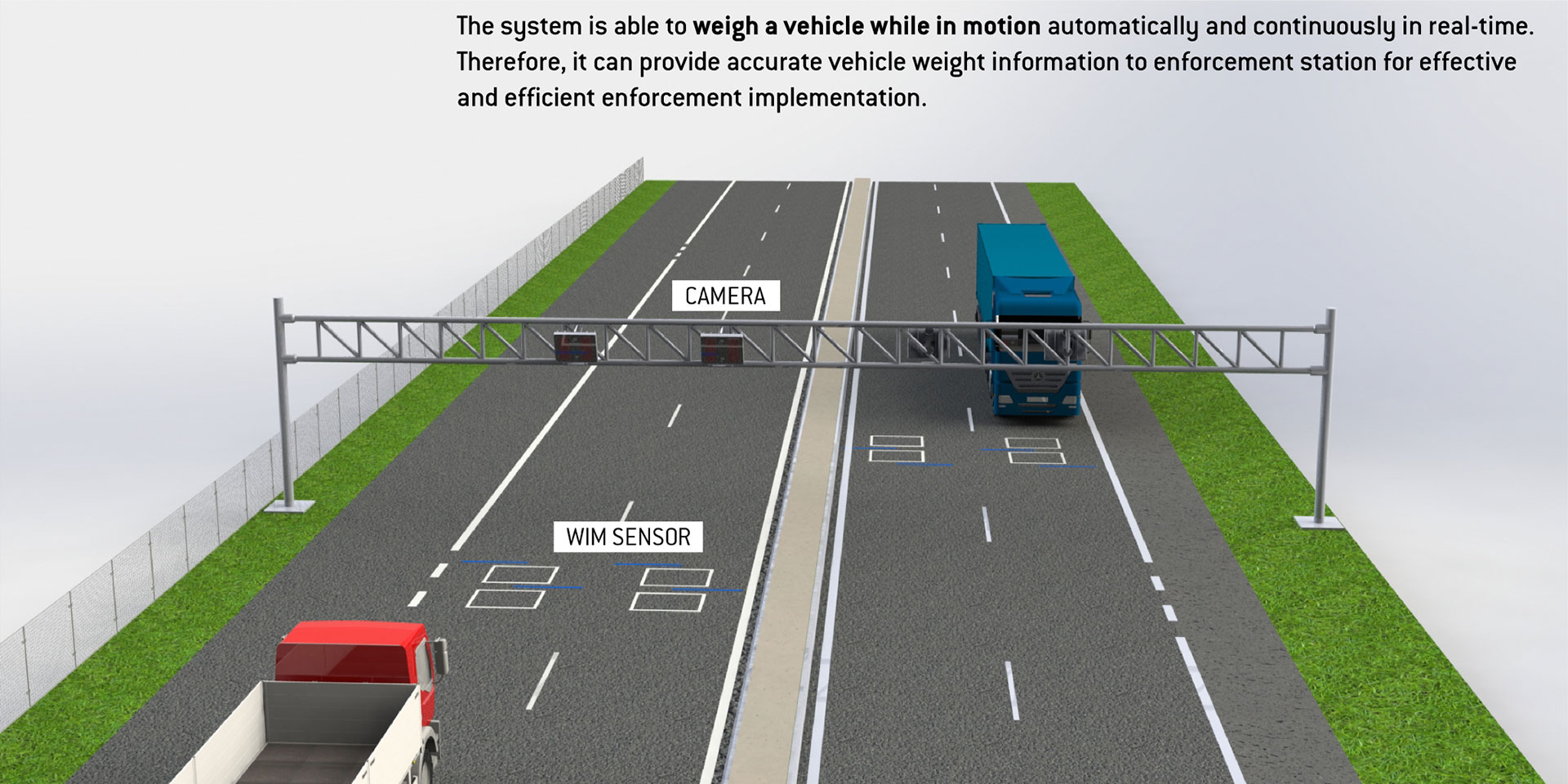 DATABASE & CENTRAL MONITORING SYSTEM